Chosen
Women's Apparel & Fine Art
If you're looking for a place to find the PERFECT outfit that will make you feel fabulous, your search is over. Chosen Women's Apparel is that store. Located off Providence Rd. in The Villa, this posh local boutique is a Charlotte gem. The location is dreamy with it's classic Tuscan architecture and then once you walk inside you will notice the beautiful artwork and decor. The owner Caroline is incredibly sweet and down to earth and the girls there are all about making you feel and look your best. 
They carry some amazing brands – French Connection, Amanda Uprichard, McGuire, and Chosen to name a few. The price points vary allowing for all budgets. One really unique thing about Chosen is that many of the items sold here are sourced from social enterprises, non profits, and fair trade organizations. But what I love most is their mission to help make a difference and empower those around them. If you live in Charlotte or visiting then be sure to swing by Chosen!
<< Here are some of the looks from my try-on haul >>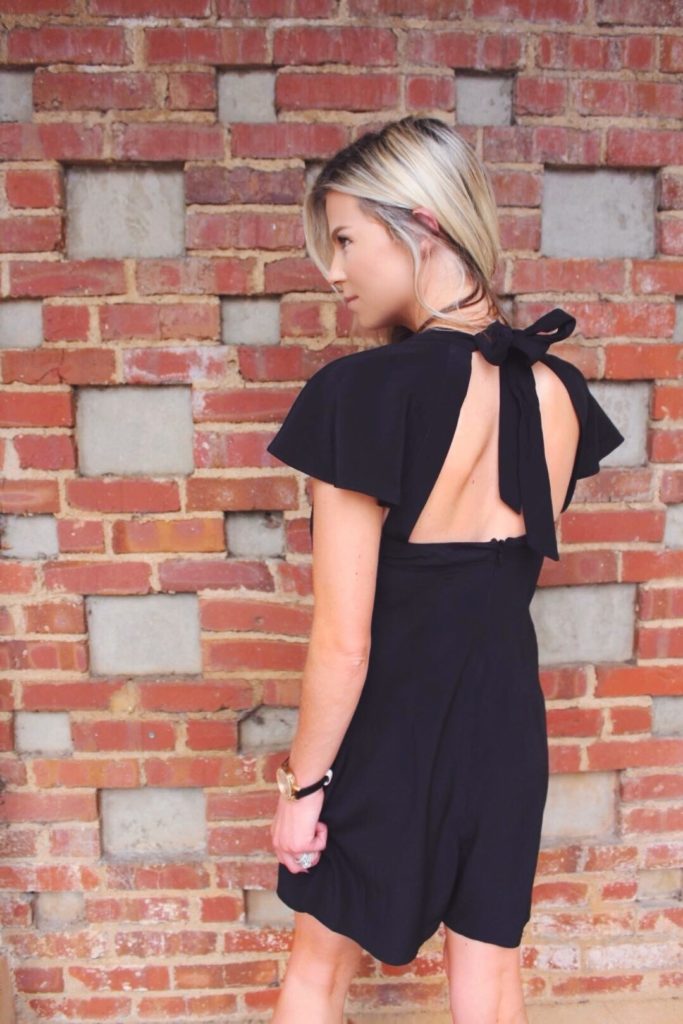 This is the cutest ruffle romper and perfect for a girls night out or a summer concert. The front has a simple v-neck bringing all the attention to the adorable ruffle sleeves... and y'all the back is even cuter!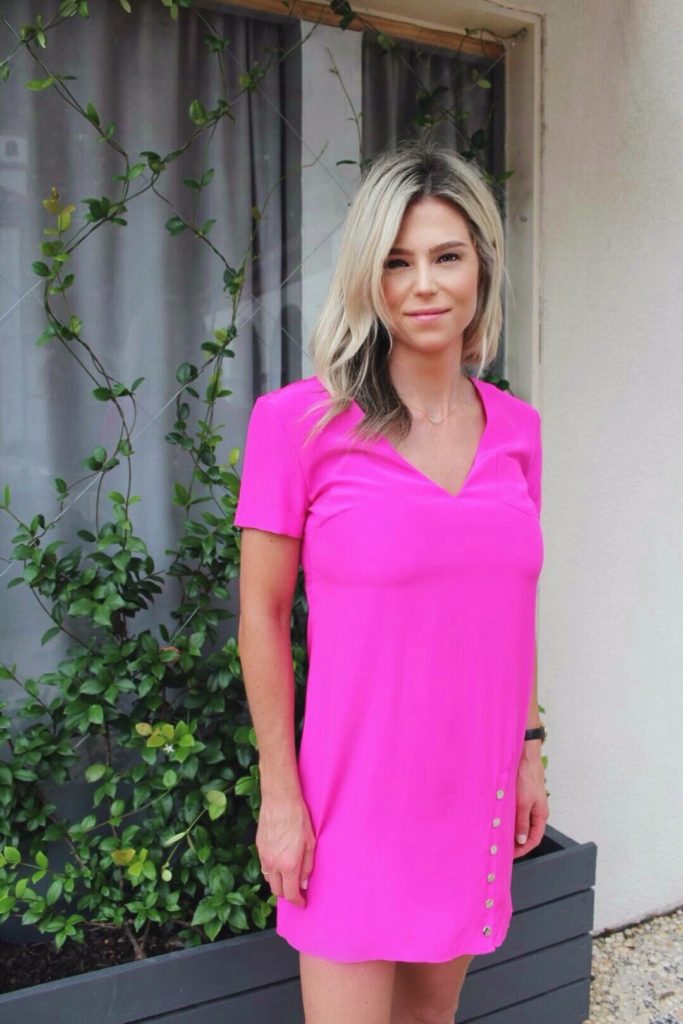 THIS Hot Pink Shift Dressis to die for!!! I absolutely love the color and the button detail giving it something a little extra. It is super light weight and perfect for a million different events.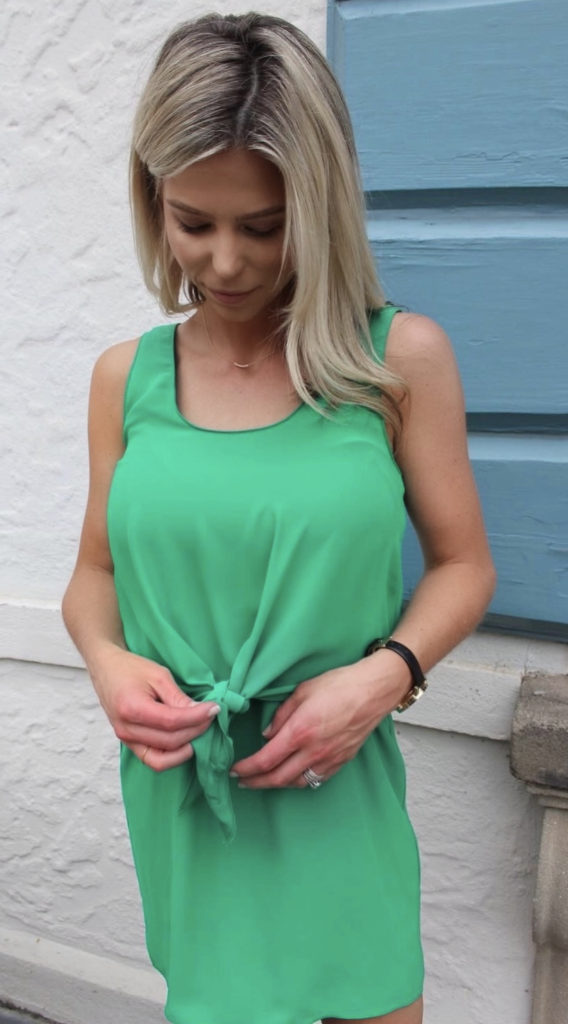 Kelly Green Front Tie Dress: The cutest little summer dress that can be worn day to night by pairing with flats or scrappy heels.