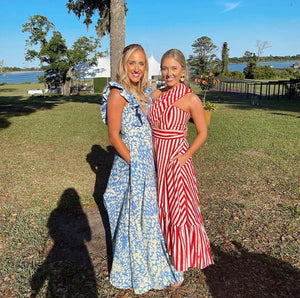 From the start of Chosen we have always been focused on finding unique fashion brands that are doing amazing things in the world wether it be through environmental efforts, providing employment to those in developing countries, or committed to donating a percentage to a charity of some sort.    Sika designs is one of theses amazing brands that is not only stunning in design but also doing amazing things in the Ghana community. Phyllis Taylor, the creative director behind Sika, has been a long standing designer that has been committed to ethical fashion. Taylor wanted to prove that quality fashion...
---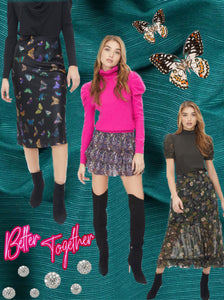 Fall Trends & New Arrivals @ CHOSEN Fall 2020 is on it's way and we are so excited to see what trends are coming along with it. Every year we see a new twist on our traditional sweaters, boots, and jeans. This post will show y'all some trends that we can expect to see in the coming months and the apparel that we will have at Chosen to help you be the trendiest version of yourself! Trends we can expect to see:  Tiered Dresses/Skirts- This look is proof that the hippie look is back and is a trend that we...
---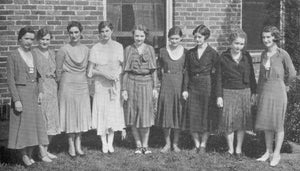 Believe it or not, fashion and trends are highly influenced by national and global climates. We wanted to look back in American history (hehe I am a history nerd!  How are you suppose to know where you are going if you do not know where you came from?)  and see how fashion and trends changed after going through the great depression (1929-1938), great recession (2007-2009), and make our own predictions on what trends consumers will lean towards after the Covid-19 Pandemic. It is important to note that the fashion trends right before the depression were shorter hemlines, gold, metallics, low...
---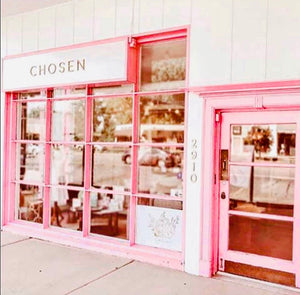 I am the daughter of a long line of small business owners. During this uncertain time of our country and our world, it has given time to reflect on what it means to be a small business owner. The entrepreneurial spirit is what America was founded and built on. We operate for and by the community in which we live. We make our operations work in the most efficient cost-effective way possible to stay in business. We start out small with humble beginnings. We dig and work hard to make the community around us see that we are worthy of...
---
• cystic fibrosis • Fashion with a purpose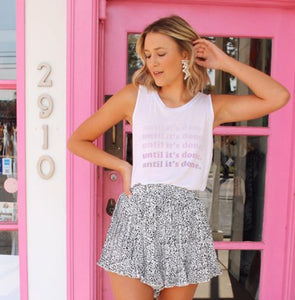 Cystic fibrosis, I am ashamed to say I had never heard of until I met Mallary Horton. I will never forget being at a holiday pop-up shop over hearing this adorable young mom explain her jewelry line gave 25% to the CF foundation for research. Hearing little bits all day and just how contagious Mallory's passion for bring awareness about this disease I had to know more.  It turns out Mallary's first child, Palmer, was diagnosed with Cystic Fibrosis shortly after being born. It is a genetic disease that causes build up in the lungs making it very hard for...