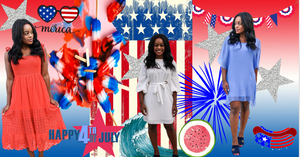 Happy (almost) 4th y'all! The 4th is such a fun holiday to spend with friends and family. I mean who doesn't love the beach, grilling out good food, and the sunshine while celebrating our independence? Today I am here to give you several outfit options from Chosen that will be perfect for the 4th. Bonus...I am also going to give you my ultimate vacation packing guide for wherever you end up this 4th of July! Chosen's Style Guide: The first outfit is ​Chosen's red midi dress​. I mean come on, this dress is AMAZING. It is flattering, flowy, and comfortable....
---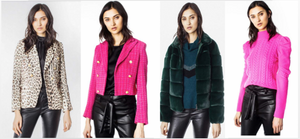 Fall 2019 Must Haves, Trends & Lookbook.   Fall 2019 is quickly approaching and I am so ready for it! This is my favorite season, not only because the weather is finally cooling down, but also for the fashion trends. I have always loved wearing sweaters, boots, and beanies, but I am always excited to see what new trendy pieces I can add to my wardrobe. Today I am going to give y'all my personal Fall 2019 must haves, upcoming trends, and a lookbook/sneak peek of what you will see at Chosen this Fall.      My Fall must haves...
---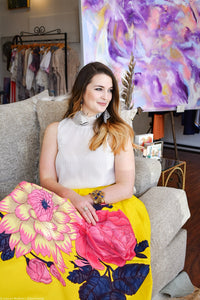 Style with purpose varies in both facets within CHOSEN. Items can give back to organizations right here in Charlotte or across the world to a third world indigenous country. We carry some lines that are completely non-profit to items that donated a portion of proceeds, or even go as far as to make sure they are empowering their employees with opportunities that they might not find other wise.    We actually have 3 brands in the store that are dedicated to empowering people here in Charlotte through their products. Empowered for Hope  is a brand that stands for diversity, inclusion and empowerment...
---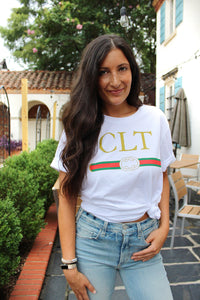 My Experience As An Intern August 1, 2018 This past summer I was able to intern at Chosen Women's Apparel in Charlotte, NC (see prior blog post on more info about boutique). This internship was such an amazing experience filled with lots of activities, experiences and most importantly, personal growth. I must say that this internship has helped me enhance my knowledge in the fashion industry, how to coordinate events, and how to run an efficient website. Also, without this experience, I would not have met two amazing ladies that I will now keep in contact with for many years...
---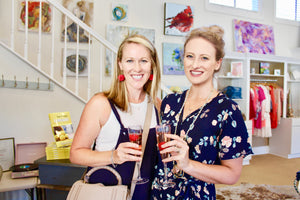 Chosen Women's Apparel and Fine Art July 25, 2018 Last week I had the honor of attending an influencer event at Chosen, a recently opened boutique just outside of Uptown Charlotte in Myers Park. Chosen has an incredible mix of clothing, fine art, and housewares from designers such as Amanda Uprichard, Dolce Vita, 7 For All Mankind, Flying Monkey, Gaia, etc. From dresses, rompers and two piece sets to denim, accessories, shoes and what I like to categorize as "going out tops" – you know – the showstoppers you wear when out with the squad, Chosen is where you want to check first...